Camping is a great way for couples to get away and spend some time together. The great outdoors offers everything you need for a romantic date. Great views, fun activities, and quality time. Below we'll provide you with a list of some of the best and most romantic activities you can do while camping.
Couples Activity #1: Watch the Sunset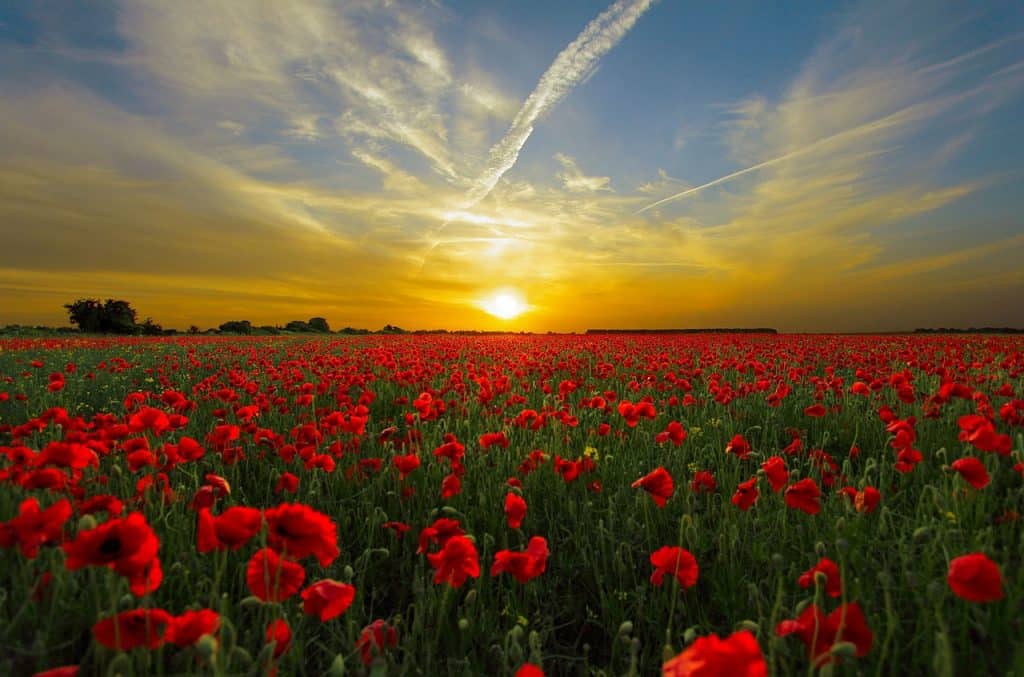 There is something special about watching a sunset in the wilderness. So, if the weather permits, take your partner to a perfect spot where you can sit and watch the sun go down. It will be great for pictures and will likely be a memory that can last a lifetime. Bring some snacks and enjoy the show!
Couples Activity #2: Go For A Picnic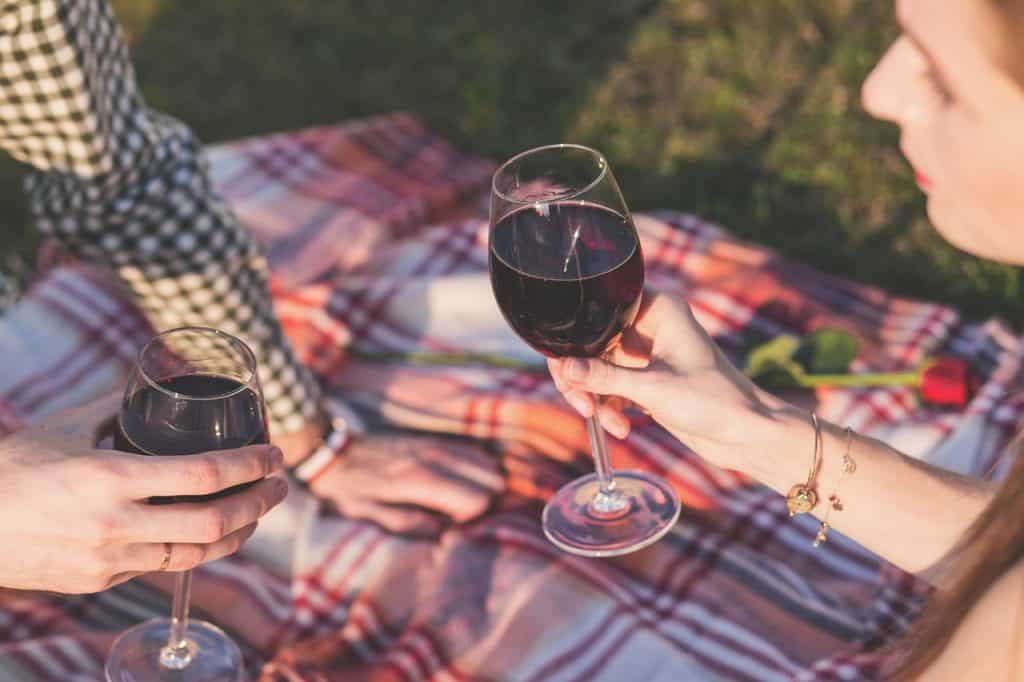 Picnics are notably romantic date ideas, so when you go camping why not plan a picnic as well? You can pair this with a hike or as a separate activity. Pack a basket with some sandwiches, snacks, and drinks, and go sit by the water. Don't forget your picnic blanket!
Again, remember to check the weather for the best day to have your picnic and research the campground for an ideal location.
Couples Activity #3: Go For A Swim
If you're planning a couples camping trip for the summer, then make sure you go somewhere by the water. Whether it's a river, stream, pond, or lake it will be well worth it. Not only for the various beautiful views you'll get being close to the water, but the different activities as well.
Cool off in the summer heat by going for a swim and playing some games in the water like volleyball if you bring a ball with you.
Couples Activity #4: Star-Gazing
Definitely one of the top things you should do on this list is go star-gazing. When you're camping it is the best time to lie down and look up at the stars. You might even see a few shooting stars!
Check the weather to find a pleasant and clear night so you can snuggle up with your significant other and watch the stars.
Couples Activity #5: Cook A Special Meal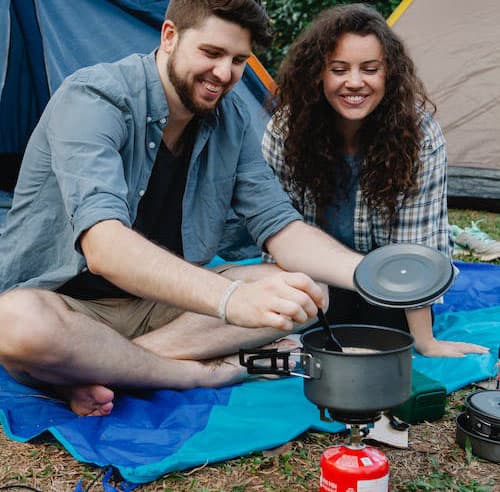 Cooking a special meal for your partner one night is great for romance. Bring some of their favorite foods and cook up a whole big meal for them. It will be an endearing moment that you both can share while eating around the campfire.
This is great for a weekend trip where you can pack a cooler full of foods that you normally wouldn't want to risk spoiling on a longer trip.
Couples Activity #6: Roast S'mores
A camping trip is incomplete if you don't make s'mores at least once. It doesn't matter how old you are, everyone can enjoy the perfect camping dessert. Bring your favorite chocolate to put on it and enjoy eating it by the fire.
Couples Activity #7: Play Campfire Games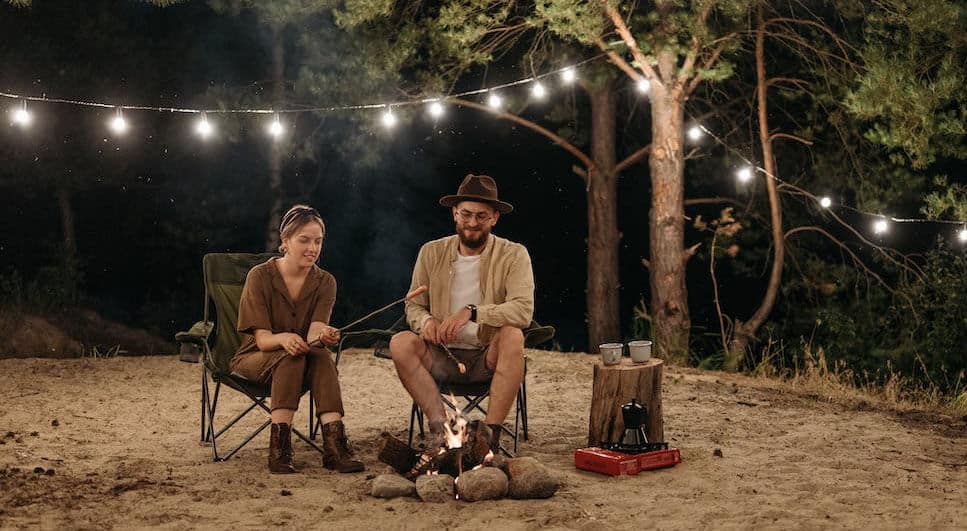 You can play many campfire games with your significant other that would make nights enjoyable. Whether it's just card games or creative campfire games like charades, 2 truths and a lie, or would you rather; you can share lots of laughs together.
Couples Activity #8: Take A Hike
Hiking is an incredibly popular activity and it's great to do with other people for not only safety reasons but for enjoyment. Choosing a leisurely hike with beautiful views is ideal.
Trails that go around a pond, or take you to an outlook where you can sit and enjoy the view are perfect. Hikes are great for quality time and making memories with your significant other.
When planning the hike, research the trails in your camping area and check the weather to pick the most suitable day.
Couples Activity #9: Bird/Wildlife Watching
You can experience some neat things in nature when you go camping. Do some research on your camping area to see if there are any spots that are great for viewing wildlife. You never know what you may see! Always remember to respect wildlife and don't feed them. It is best to observe from a safe distance!
Couples Activity #10: Kayaking or Canoeing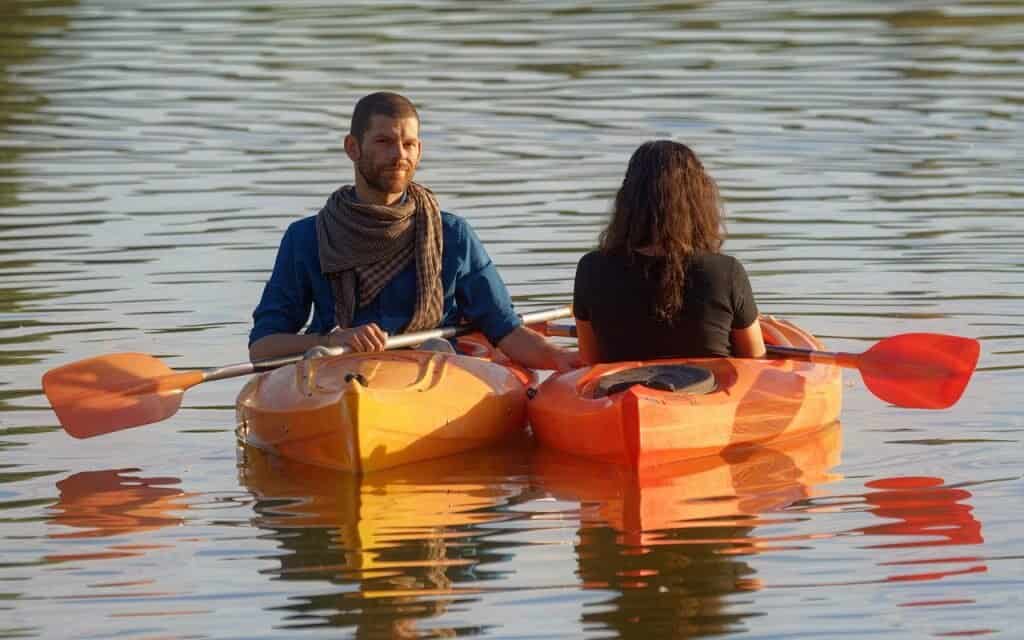 Either bring your own or if you're at a campground you can check ahead of time to see if they have kayak rentals there or close by. This is a great couples activity because you can either be together in a canoe enjoying the water or separate and adventuring together in kayaks.
These are enjoyable activities that many people enjoy and you can spend most of the day out on the water, weather permitting.
Couples Activity #11: Exploring
Why not take a day to explore the area you're camping in? Wander around and see what you can find. You might make some cool discoveries at the campground or on some of the trails around your campsite. There's a little bit of an explorer in everybody so why not indulge it a little bit?
Couples Activity #12: Go Fishing
You don't have to do or get anything crazy to go fishing and why not try it out for an hour or two? All you really need is a fishing rod, hook, and worms. You'd be surprised how much fun it can be just catching some small fish together, or a big one if you get lucky! On a laid-back day, it'd be fun to give this beloved hobby a try.
Couples Activity #13: Dancing or Listening to Music Under the Stars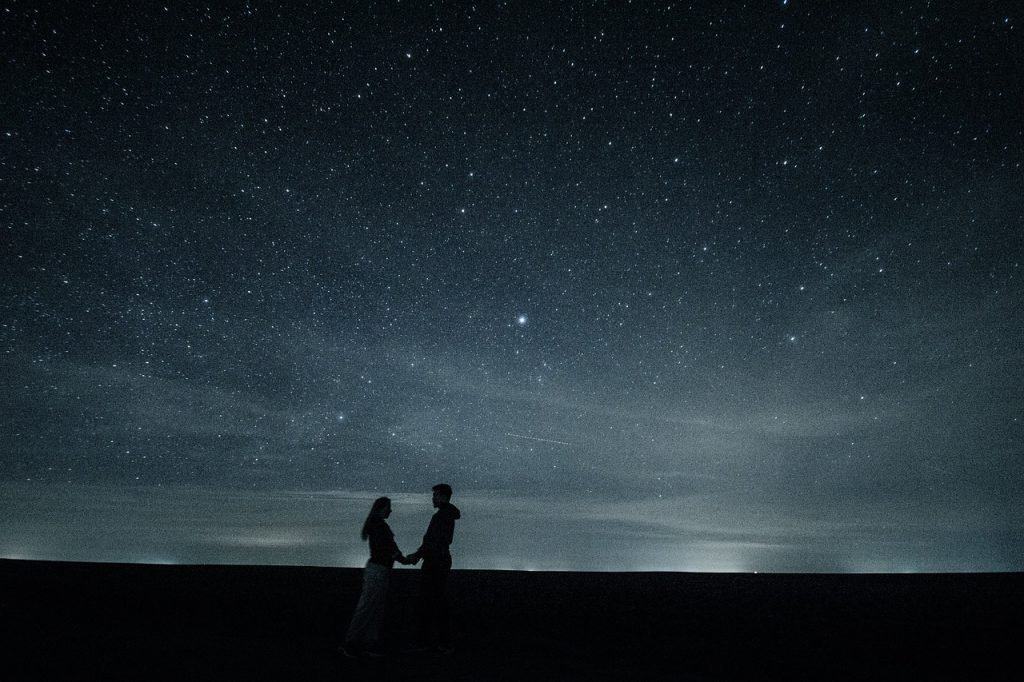 Bring a Bluetooth speaker and play some music at night when sitting around the campfire. Maybe you'll both break out into song and laugh, or maybe you'll share a romantic moment where you dance under the stars.
Couples Activity #14: Tell Campfire Stories
They can be totally fictional stories you make up for laughs or you can reminisce on childhood stories and memories. You can take this time to enjoy deeper conversations and get to know each other. They can be fun or they can be serious or they can be scary. Sharing stories around the fire is a great idea for any camping trip.
Couples Activity #15: Wine Night
Bringing a bottle or two of wine on your camping trip can add to the romantic ambiance. You can enjoy it with your meal or when you're lounging around the campfire. You can have your own wine-tasting activity if you bring a few different kinds. Enjoy some laughs and a drink by the fire.
Conclusion
There are lots of different activities couples can do together when camping. It's all about making memories and having fun. When planning a romantic date weekend refer to this list and try camping. You may be pleasantly surprised and discover some new hobbies for you and your partner to do together.
To find the best places for your romantic journey, you can check our Camping Database here for detailed recreational areas and campground information: