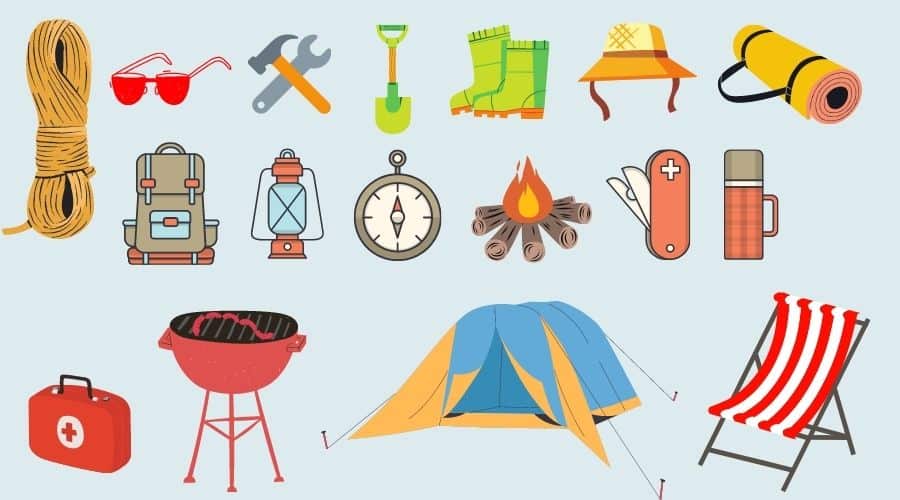 Camping is fun, but you will always find something inconvenient when going outdoors because of the lack of tools/facilities. Good preparation will bring you better experience and joyful memories.
Based on our years of camping practice we made this checklist below to help you avoid the problems many new campers encounter.
There is also a PDF printable version you can download here.
Be aware: For different scenarios, considering the weather/temperature condition or the different types of the camping site, you should bring the gears that are suited for it. For example, if you are camping in winter the tent you choose must be a cold weather tent that could sustain such low temperatures.
You can click the checkbox before each item in this page, after everything is done, click the "Check and Validate" button to get a hint on which items you have forgotten.
Campsite / Shelter
tent (and extra stakes)
camp chairs and table (folding)
sunshade,tarp or screen house
lantern
sleeping pad/cot
pillow
air mattress, pump and repair kit
utility bags
Food / Cooking
stove and fuel
matches/lighter
cooking knives
cutting board
mugs / cups / bowls
food storage container
water bottles
bottle opener / can opener
trash / recycling bags
Clothes
shoes/boots suited to terrain
moisture-wicking underwear
quick-drying pants/shorts
long-sleeve shirts(for sun, bugs)
sleepwear
sunglasses
wide-brimmed sunhat or visor
sandals or flip-flops
Tools
axe or hammer
paracord
duct tape
multi-tool pocket knife
solar and portable power
map and campass
a whistle
Personal
toilet paper
shower shoes
tooth brush and tooth paste
towel/washcloth
first aid kit
credit card / cash
ID
Keep Reading: